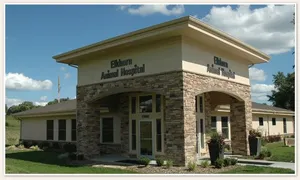 Well-animal check-ups
Ensure your pet's general well-being and early detection of potential health problems by bringing your pet to us for annual check-ups.
Preventive health care
Regular vaccinations and control for ticks and fleas or other pesky parasites are essential to the prevention of illness in your pet. At Elkhorn Animal Hospital, we also recommend an annual heartworm test for all dogs and preventive medication.
New puppy / kitten exams
Bring your new puppy or kitten in to see the doctor right away to ensure that your new family member gets off to the best start possible. At Elkhorn Animal, we offer FREE exams to all pets adopted through the Humane Society if they are brought in within three days of adoption.
Complete medical care
When your pet is ill and needs special attention, we're here for you. Our staff will get you in to see a doctor as soon as possible. After a complete physical examination, the doctor may recommend that tests be run, such as blood work or x-rays. Elkhorn Animal's state of the art treatment, radiology, surgery, and hospitalization areas help us provide the best care possible for your pet.
On-site pharmacy / lab services
Our on-site lab allows us to obtain quick results on all tests that are run in-house. The majority of prescriptions recommended by our staff can be filled from our on-site pharmacy, which helps you save time and money.
HomeAgain microchip implants
At Elkhorn Animal Hospital, we recommend the HomeAgain microchip implant. This permanent identification is something your pet can never lose, alter, or damage. With a special scanner used by veterinary hospitals, humane societies, and animal shelters across the country, your pet's information is available to a host of support systems that will help him get home again if he is ever lost or stolen.